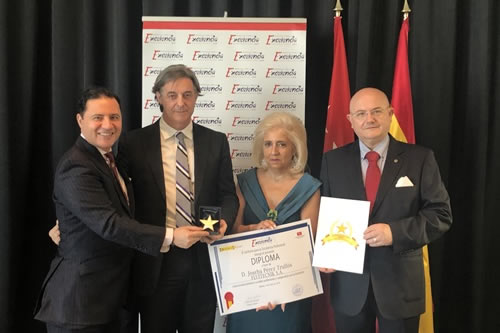 Professional Excellence Award 2019 awarded to Fluitecnik
On Friday, July 19, at the Círculo de Bellas Artes in Madrid, Joseba Pérez Trullos, General Director of Fluitecnik, had the honor of receiving the "Golden Star for Professional Excellence 2019". This reward has been awarded to Fluitecnik for his professional career focused on Excellence through the permanent search for its growth and perfection of processes, innovation, internationalization, quality of services such as work philosophy, industrial leadership, and the ability to actively involve and engage all of its employees in the business project.
For Joseba Pérez Trullos, it was a true honor to receive this award representing the group of employees who are working day-to-day to work towards their Business Excellence, and accepted this recognition as a new challenge to continue improving Fluitecnik's professional approach to Excellence, through the most important asset of our company, people.