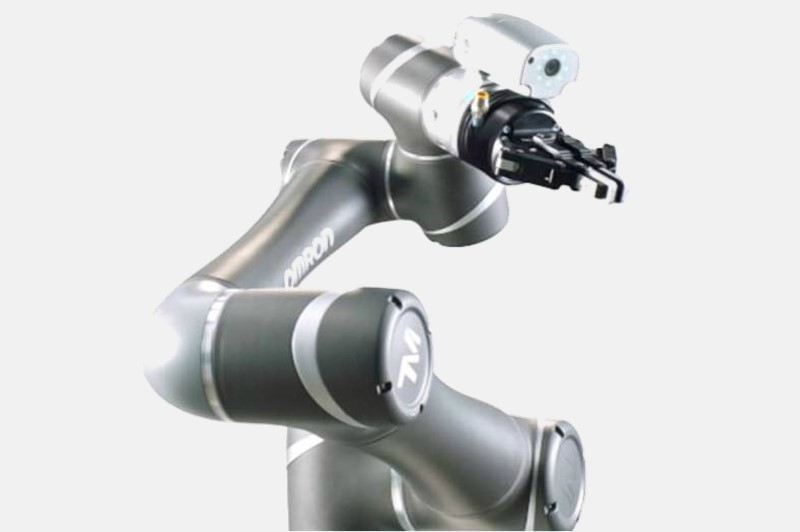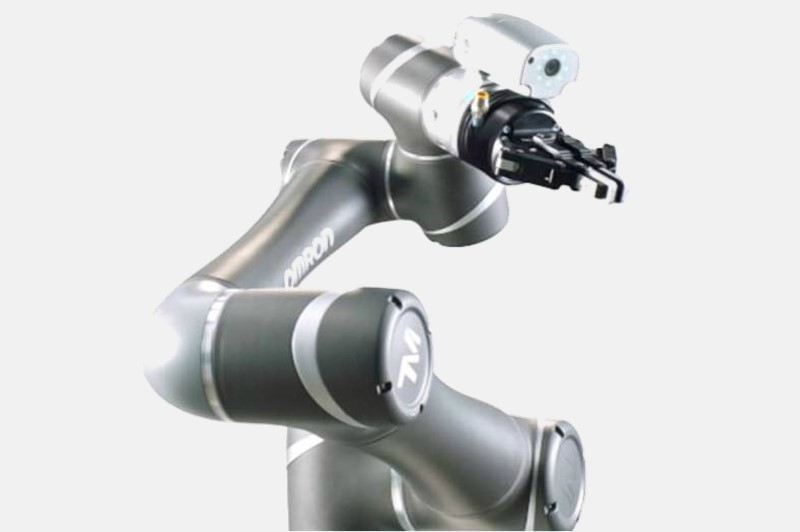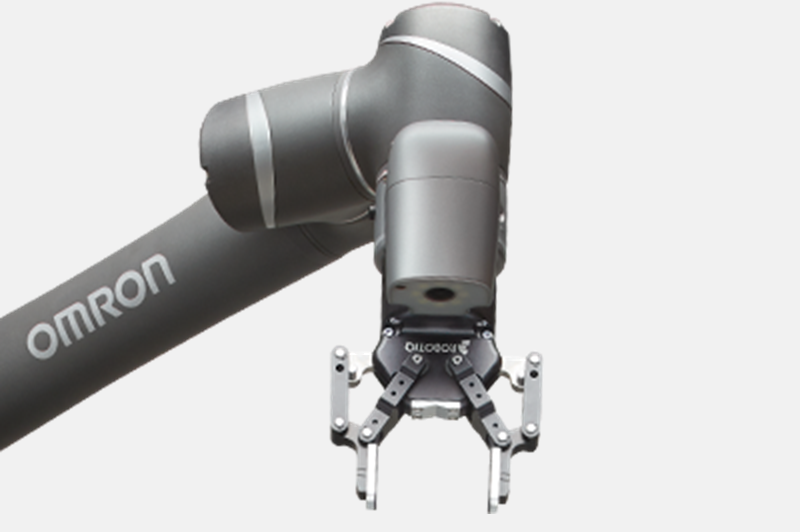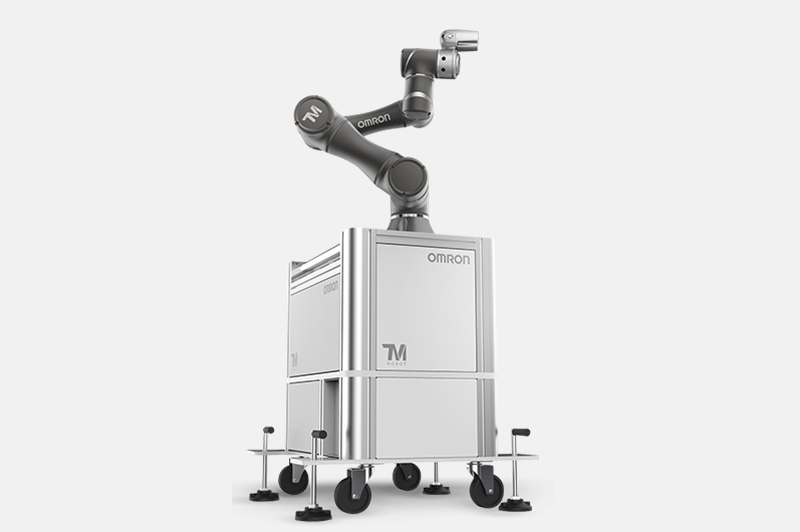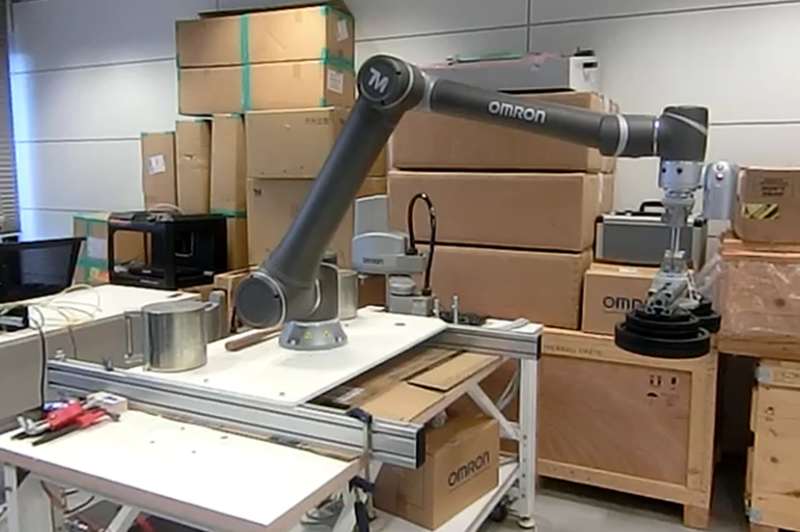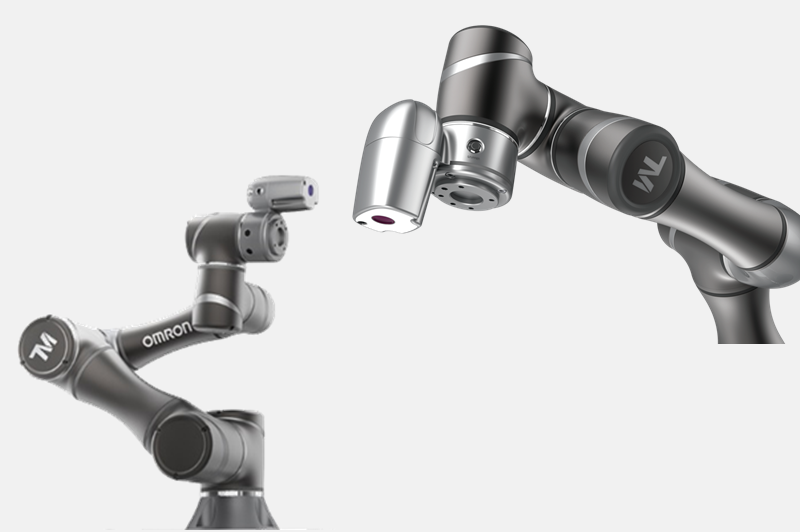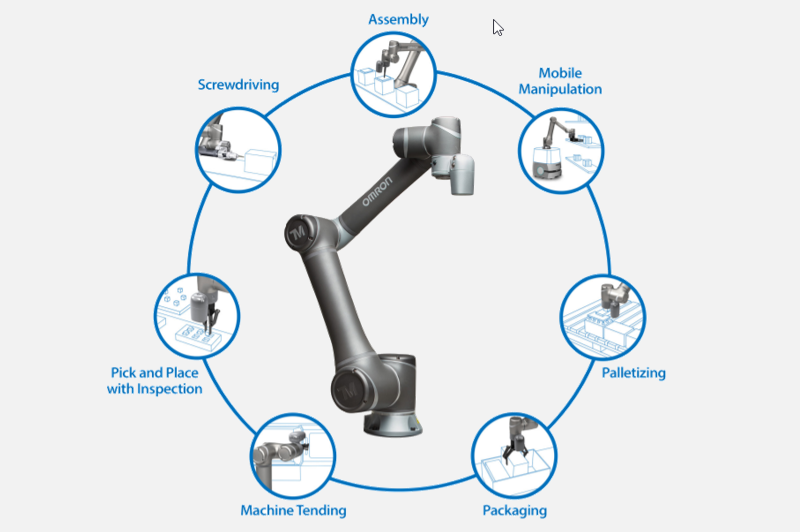 Watch videos
COLLABORATIVE ROBOTS
What is it?
A collaborative robot (COBOT) is a robot that interacts in harmony with a human operator in a shared space without the need to install physical security fences.
Where to apply it?
The Cobot has not arrived to replace the conventional robot, but to open a new path for those applications in which traditional robots were not viable until now. A traditional robot is designed to operate alone, with protection fence and its programming is difficult.
With graphical programming, hand guiding and intelligent vision OMRON Collaborative Robots are designed to be easy and intuitive, and can be easily redeployed to different tasks and applications, making production as flexible as needed.
OMRON – The smartest Robot on the market
The integrated vision system is the biggest advantage of OMRON cobots. It is designed for industrial grade pattern recognition, object positioning, and feature identification. Users can set up vision tasks for immediate deployment without going through complex steps of integrating external cameras or lighting equipment.
Combined with our autonomous mobile robot (AMR) it becomes a totally independent application bringing production closer to Industry 4.0.
Security
Cobot meets the safety requirements conforming to ISO10218 and ISO/TS15066.
Models


The integration of autonomous mobile robots (AMRs) requieres a detailed study of the tasks to be automated to offer an optimal vehicle fleet.
The development process of an AMRs project includes the following steps:
Data collection of the operations to be carried out: distances, frequency of movements, maximum load, cart format, type of floor, etc.
Calculation of number of robots.
Offer presentation. Solution with the robot models, accessories, mechanics and electronics of the upper part of the robots and integration with the management system (ERP) if requested.
Customer demo to show their potential and operability in the project's manufacturing environment.
Simulation of number of robots and application.
Acceptance of the project.
Design of the upper part of the robots and interaction with the fixed part of the machine, parametrization and programming of the vehicles and communication with the factory management system.
Start-up, support and staff training.
With the largest installation in the world, OMRON mobile robots are used in thousands of applications in various industries: automotive, food, pharmaceutical and digital companies, among others. Possible applications include replenishment of inventory alongside the production line, moving flow racks, transporting work-in-process between different stages of production, and moving finished products to the warehouse.